A few improvements since on the road
As mentioned the original wheel was misplaced so ebay and £30 later.
Bought it as a 15 inch but it is 16.
Wheel one
Too big at 16 inch, I'm not that small any more and don't bend so easy now.
Wheel two
This was the original.
Wood rim under the leather, had to lag it as the wood was splitting
Now have the time to renovate it I will do so.
And at £300+ for the same wheel on eBay, it might pay for a project.
ALSO notice the colour coded rain wear, and hat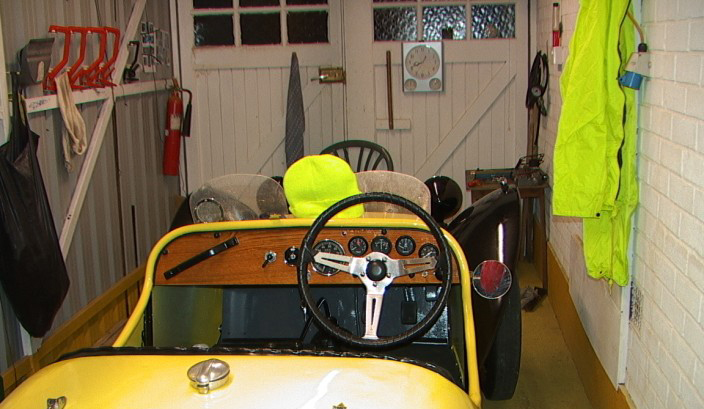 Wheel three.
From an MG via my nephew.
It was in bad shape and had to be rebuilt, stitching was all gone and a couple of holes in the leather

Not the best of shots, and as you can see I plan to make a tonneau cover
Final wheel
This was bought at Battlesbridge show and auto jumble for £10
Needed a bit of surgery but is a nice fit to the hand, more important the car fits better.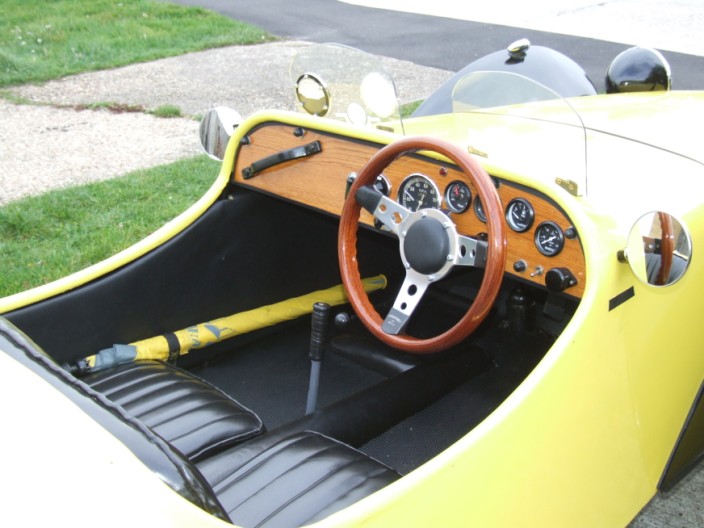 You can also see the padding and leatherette I have lined the cockpit wall with.
Full length mats as well, mind you one disadvantage with these this time of year, they cut out the heat coming from the engine bay.
No central heating any more.
But the air conditioning works fine.