Advertising for a friend of mine, lovely little mini who ever buys this will not be disappointed!
On ebay, but £2,000 get its!
Call Nick on 07961916951, or 01843 224948
Loads of pics on ebay listing but here is one to show you how gorgeous it is!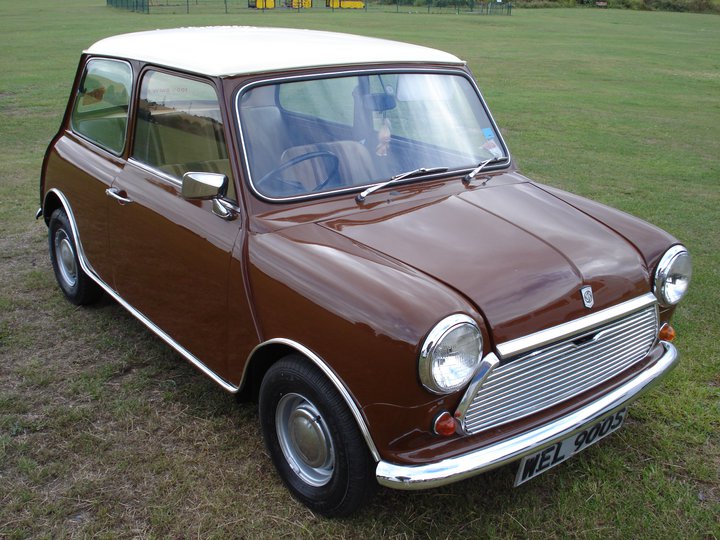 http://cgi.ebay.co.uk/ws/eBayISAPI.dll?ViewItem&item=190484893406&ru=http%3A%2F%2Fshop.ebay.co.uk%3A80%2F%3F_from%3DR40%26_trksid%3Dp5197.m570.l1313%26_nkw%3D190484893406%26_sacat%3DSee-All-Categories%26_fvi%3D1&_rdc=1
British Leyland Mini 1000 Auto
This lovely little mini auto has all of its original bodywork panels, it was wax oiled from new everywhere, 37,000 miles,
Hence the rust free condition!!
it has not even had a stereo bolted in it, has all of its original features, the 70s engineering"and upholstery"
With the top speed of a whopping 70mph!!
everyone admires the car where ever it goes,
and it is great and easy to drive, very nippy, ideal around town for all you lazy drivers! just put in drive" and go!!
It has M.O.T and TAX,
Recently Fully serviced,
the pictures speak for themselves....
i reserve the right to withdraw at any time, as it is advertised elsewhere,
for more info, phone. 07961916951, 0r 01843 224948